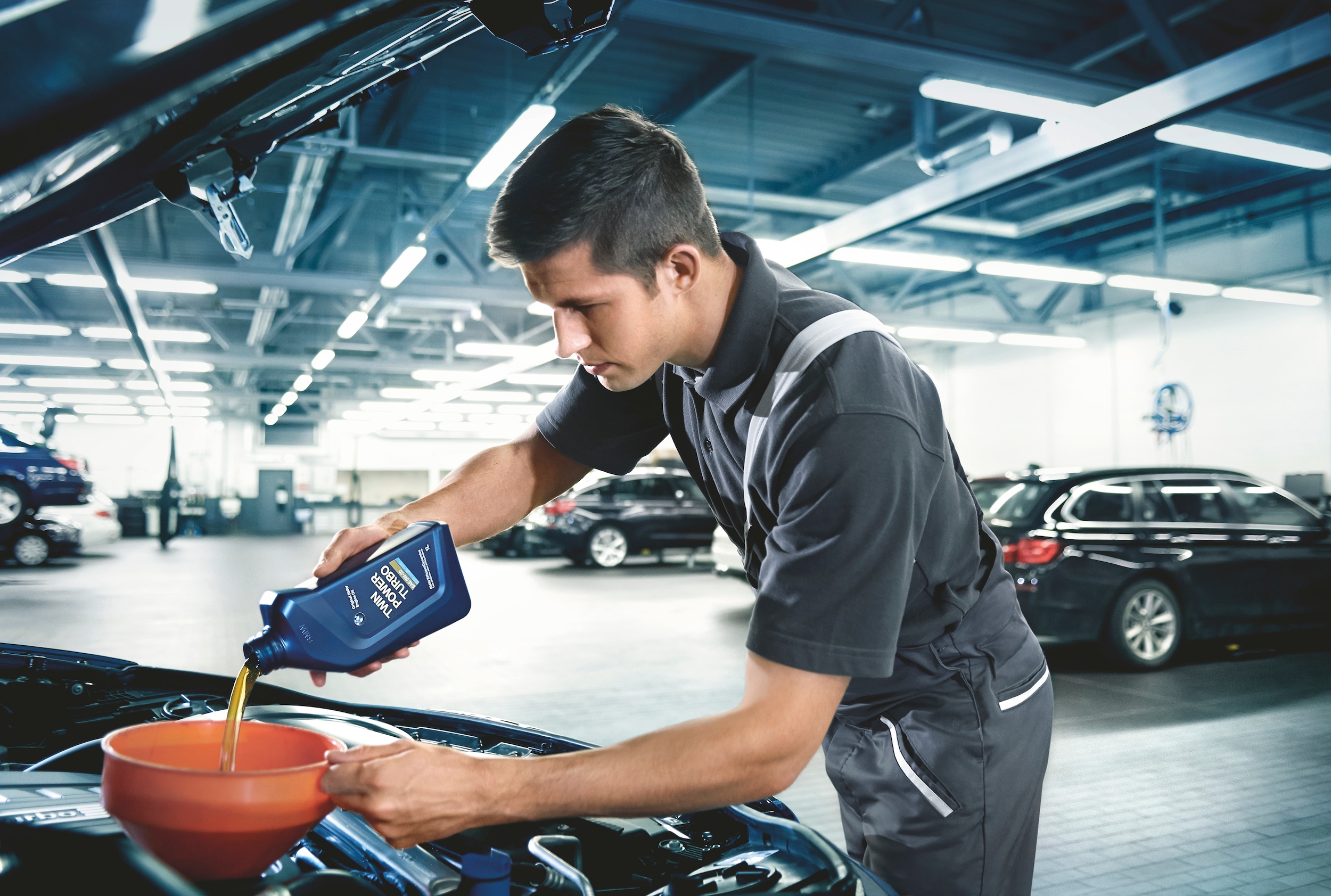 We're guessing if you're driving the 2020 BMW X5, you're always volunteering to drive. After all, if you opt for premium power, you get to experience up to 523 horsepower and 553 lb-ft of torque behind the wheel of the luxury SUV. Plus, the spacious and refined cabin and innovative features add to its appeal. But, if you consistently drive, it's important to keep it properly maintained.
BMW Oil Change Service
We stress routine maintenance at our BMW dealership near Columbia, MD, including regular oil changes. Oil keeps your engine parts lubricated to help reduce friction under your hood. It also acts as a filter to keep excess debris and particles out of your engine to help improve its performance. Without regular oil changes, the parts under the hood can overheat and warp. It can even eventually lead to engine failure.
We stress everyone visit our BMW service center for proper maintenance from our trained technicians. It's important to have a professional complete your oil change so your car also gets a professional inspection. During oil changes, we also check your filters to see if they need replacement, as well as top off other crucial fluids under your hood. Your car may need more coolant, transmission fluid, power steering fluid, or even windshield wiper fluid. While here, we'll also inspect your tires to make sure they have the traction you need for adequate control on any terrain.
BMW of Catonsville Serving Columbia, MD
Your maintenance schedule depends on the condition of your car as well as the driving demands it must meet. On average, we recommend drivers visit us for an oil change every 7,000 miles. Could your vehicle use a check-up? Come see us today to make sure your BMW X5 is in tip-top shape.