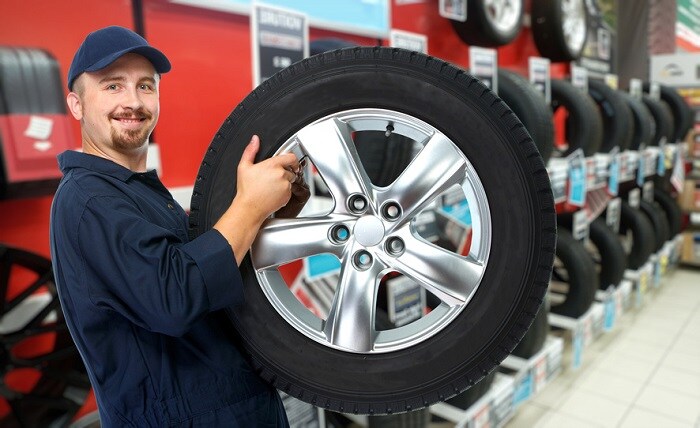 We're guessing you take meticulous care of the refined interior in your new BMW vehicle. You probably want to keep the luxurious details sparkling clean. And, we're certainly hoping, you take care under your car's hood. You should be getting regular oil changes, filter replacements, and replenishing all the fluids. But, what about your tires? Are you making sure to care for them too?
We strongly encourage everyone visit our BMW service center to care for their vehicle's tires. After all, worn tires don't just turn into a major inconvenience. They can actually be incredibly dangerous too.
Whether you are revving up in the 2020 BMW M4 CS or trekking off-road in the 2019 BMW X5, your tires will incur wear over time. Our certified technicians encourage all drivers have their tires regularly rotated to avoid excess uneven wear. Uneven wear can make your tires more prone to losing air and becoming flat. It could even lead to a blowout on the road, which could result in an accident and injury to you or others. It's also important to always have adequate tread on your tires. If your tires have become too worn, you won't have the traction you need to drive on slick, wet, or uneven surfaces.
Have your tires become too worn? Or, are you continuously having to air up your tires? It may be time for a replacement set. Our BMW dealership near Columbia, MD can help with that too. Simply give our service center a call or come on by and see us. We're always more than happy to help. Plus, we'd much rather have you visit us now than see you stranded on the road later.