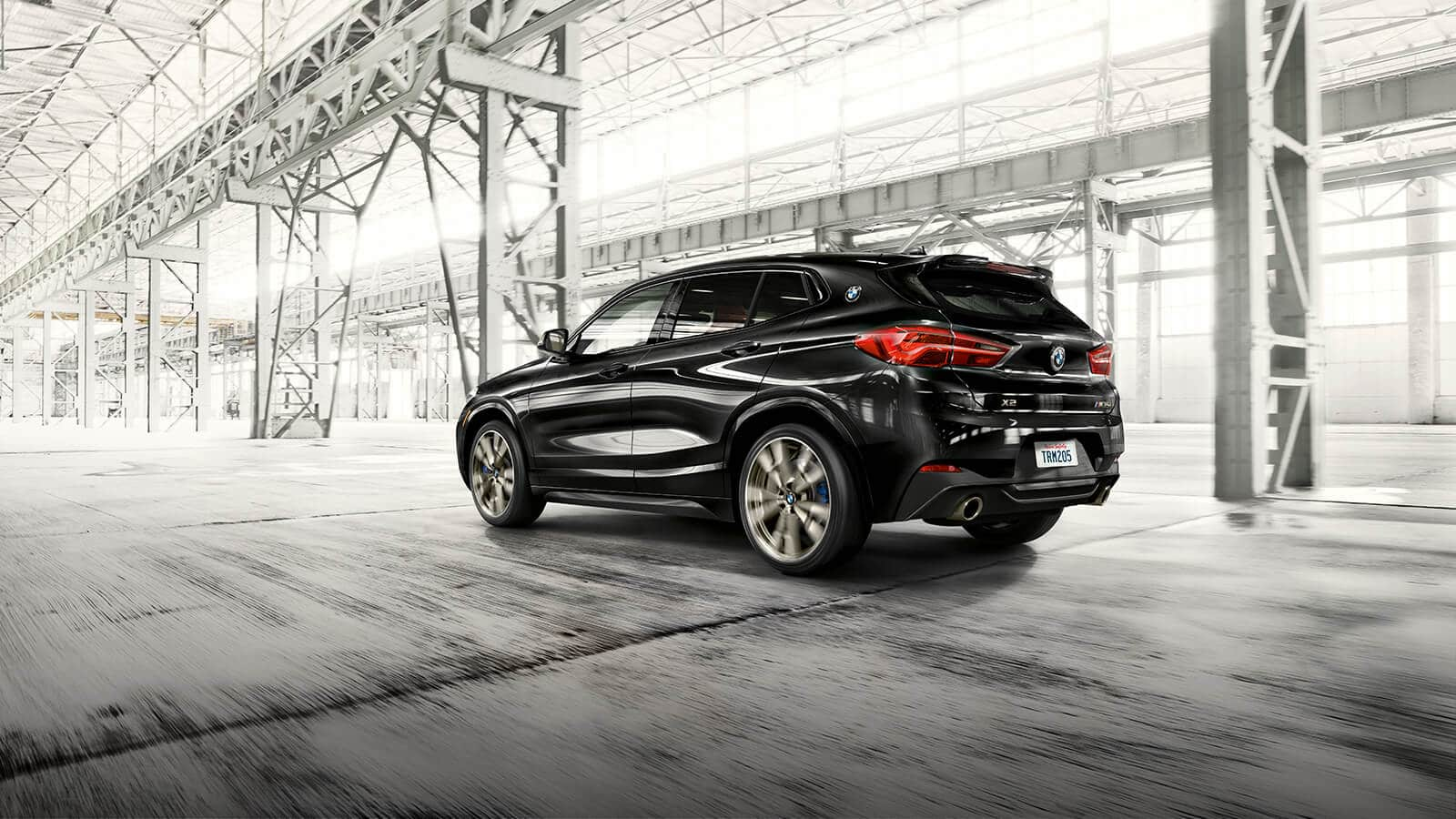 At BMW of Catonsville, we make it our mission to provide the ultimate luxury experience, whether you're visiting for a new vehicle or OEM parts. Part of the vehicle research process involves comparing like models to determine the best fit for you. Today, our Baltimore BMW car dealers are here to shed some light on the advantages of the 2019 BMW X2 when pinned against the 2019 Lexus UX.
The BMW X2 is the champion of the luxury SUV driving experience, and the 2019 model takes a crack at advancing upon everything that last year's model had to offer. With a sharp outer exterior, and all the bells and whistles to boot, the 2019 BMW X2 is certainly a showstopper, but can it top the Lexus UX? In several ways, yes.
Performance
When it comes to power, the BMW X2 effortlessly takes home the gold. The base trim is tooled with a 2.0-liter TwinTurbo I-4 engine that earns 228 horsepower and 258 lb-ft of torque. It also renders a higher-output powertrain in the M35i trim with 302 horsepower. The 2019 Lexus UX struggles to keep up. Its base engine is a 2.0-liter four-cylinder as well, but it only achieves 169 horsepower and 151 lb-ft of torque. Additional performance systems offered in the BMW X2 include a regenerative braking system and engine stop/start function. The Lexus UX fails to provide either of these.
Versatility
The differences between these two compact crossovers extend beyond performance. Now, let's look at interior configurability. The 2019 BMW X2 offers 94.1 cubic feet of passenger volume, while the Lexus UX comes in at just 90.4 cubic feet of passenger room. Furthermore, the new BMW X2 offers a power-folding second row that also reclines to better accommodate passengers. Once again, the 2019 Lexus UX does not provide an option for either function.
While we don't yet offer the latest BMW X2 in our showroom, you can test drive one of the many other comparable new BMW vehicles to hold you over until we get it in—which we can't wait for. Contact BMW of Catonsville to learn more!