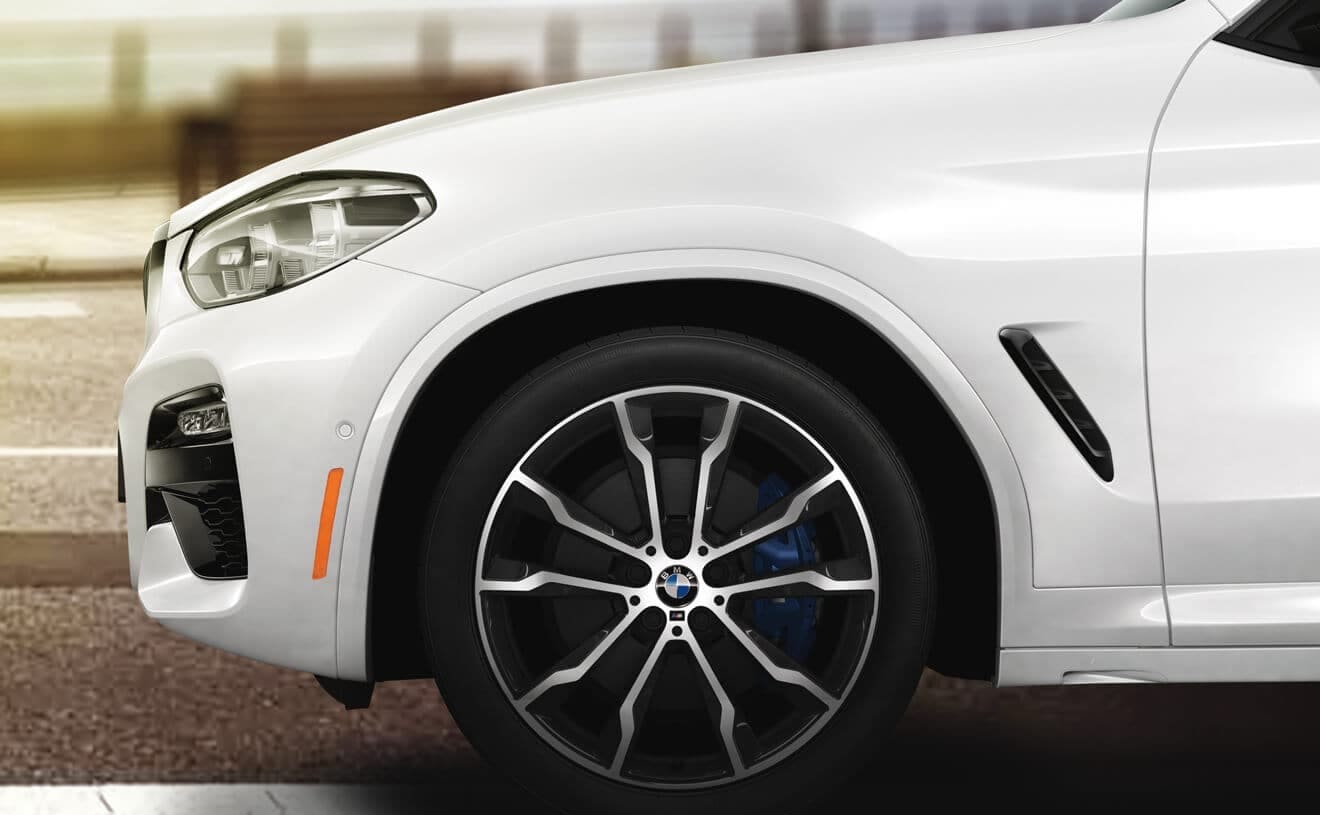 If you're looking to purchase a new BMW from a reputable BMW dealership, BMW of Catonsville should be your first choice. Not only do we offer a wide selection of vehicles, but we're also known for our premium dealership services that make car buying simple and easy. To help point you in the right direction, we're excited to share this comparative list of just a few of the many vehicles in the BMW X Series lineup.
There are many faces in the BMW X Series, and each of these luxury-grade vehicles offers a unique driving experience.
BMW X1
First in our list is the BMW X1, a sleek and luxurious SUV with premium-level utility and amenities that blow other similar SUVs out of the water. Beneath the hood of the 2019 BMW X1 is a standard 228-horsepower 2.0-liter four-cylinder engine. The BMW X1 also earns an EPA-rated 25 mpg combined. This new BMW SUV seats five and offers 27.1 cubic feet of cargo space, which extends to 58.7 cubic feet of total storage room with the rear seat folded flat.
BMW X2
The BMW X2 comes equipped with a 2.0-liter BMW TwinPower Turbo four-cylinder engine as standard, which churns out 228 horsepower. However, the M35i trim levels ups the ante with a deliverance of 302 horsepower via its powertrain. The BMW xDrive all-wheel-drive system is offered, optimizing every adventure you embark on. When it comes to luxury, the 2019 BMW X2 pulls out all the stops with offering eight-way adjustable power front seats, forward collision warning, and Apple CarPlay™ compatibility.
BMW X3
Meet the BMW X3, a luxury SUV which understands the meaning of the word utility. Beyond the sleek exterior is a roomy interior with ample room for both luggage and passengers—28.7 cubic feet of cargo room, to be exact. Thanks to the split-folding second row, up to 62.7 cubic feet can be created. Like the BMW X2, the BMW X3 comes with an optional turbo-6 engine, pumping out 335 horsepower and offering plenty of power for drivers who want a more punchy driving experience.
BMW of Catonsville
This is just a peek into the BMW X Series lineup—we also offer the BMW X4, BMW X5, BMW X6, and BMW X7! We pride ourselves in being the luxury new car dealer in Maryland that puts our customers first. No matter if you're looking for a new vehicle or just want to talk shop, our team is here for you.