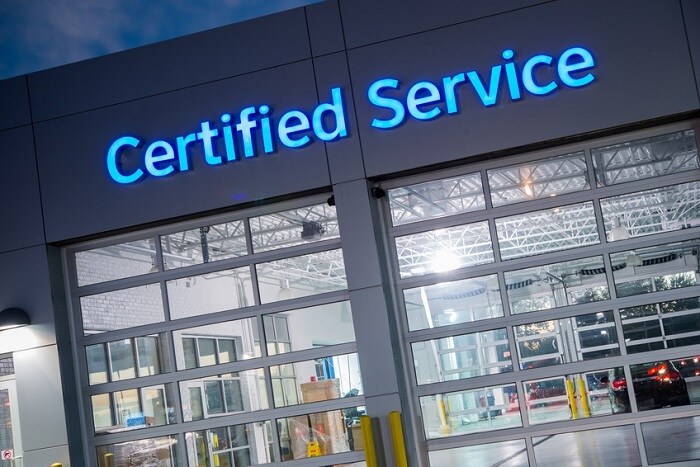 Our new BMW vehicles are built to drive, no matter the conditions. While you may be tempted to get a little adventurous this winter, remember slick and icy surfaces are still dangerous, no matter how equipped your vehicle is. That's why we stress tire maintenance at our BMW dealership near Ellicott City, MD.
The BMW X5 is definitely a capable vehicle. After all, they don't call it the "confident Sports Activity Vehicle" for nothing. Paired with impressive performance, the standard Dynamic Damper Control and multiple suspension options give it advanced handling. Not to mention, all-wheel drive is also on offer. While it can certainly give you the traction you need, it won't help if your tires need to be replaced.
The first thing to check is your tire's tread. In fact, tires often have to be replaced if the tread gets below 2/32". Our BMW service center can help you determine if your tires have become too bare. Plus, we offer quality, genuine replacements to ensure you are getting the tires built for your SAV for the best performance.
You also want to keep a watchful eye on your tire pressure this season. The air in your tires will contract with the cold weather, causing your pressure to decrease. Keep in mind, if your tire pressure becomes uneven in the four tires, it can affect your SAV's handling. Plus, it compromises your tires' tread since the tires will begin to wear unevenly. Therefore, risking a flat tire with low pressure is more than an inconvenience; it can be a serious safety hazard too.
Does your BMW X5 have tires ready to tackle the toughest terrains this winter? Or, would it benefit from replacements? Visit us at BMW of Catonsville serving Ellicott City, MD to find out today. We want you to be safe out there!