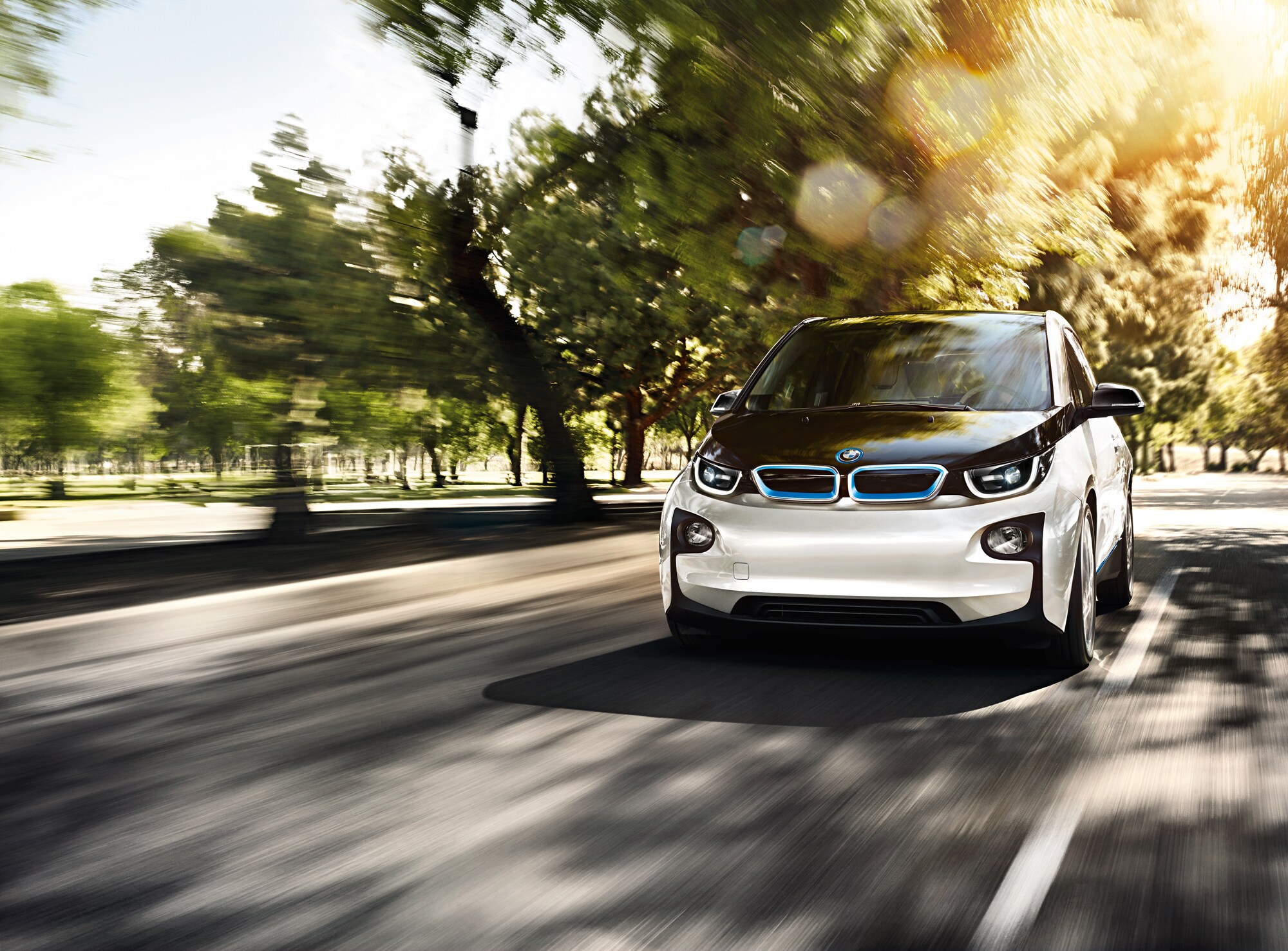 As things evolve in the field of green vehicle technology, BMW will always be on the forefront. With a 4.5-star rating from Edmunds.com, the BMW i3 and BMW i3s give you all the benefits of driving an electric vehicle married with the precision engineering and peak performance that is the hallmark of the ultimate driving machine. And today, BMW of Catonsville wants to show you what you can expect when you discover the BMW i3 for yourself.
The BMW i3 packs power and eco-friendliness is one sleek and eye-catching package. With a range of up to 180 fully electric miles per charge, and enough horsepower to get it from 0-60 mph in 6.9 seconds, the performance of this vehicle is something that gets around the city just as well as it opens up on the highway. If you're looking for more horsepower, than the sport-focused BMW i3s is definitely what you're looking for.
Even then, you're still going to be connected to all of the modern technology that keeps your world connected. BMW-Exclusive ConnectedDrive Services gives you access to on-the-road entertainment options while also connecting you to your business world, as well as giving you travel information, navigation assistance, and so much more functionality, all at the tip of the included touchscreen or your mobile device.
The i3 strives to be the greenest vehicle one the road. Most of the vehicle has been crafted from carbon fiber, reducing weight and increasing mileage first of all. However, the other sustainably-sourced materials used in creating the i3 make it 95 percent recyclable, and it's built in factories that are powered 100 percent by renewable energy sources. It's as close as any manufacturer has come to creating a zero-impact car, and BMW continues to strive even closer.
So come visit BMW of Catonsville today to take either the BMW i3 or the BMW i3s out for a test drive. You're going to recognize the tight handling, modern interior, and bold design choices that could only come from BMW right away, and love the fact that you're doing your part to make the world a greener place.