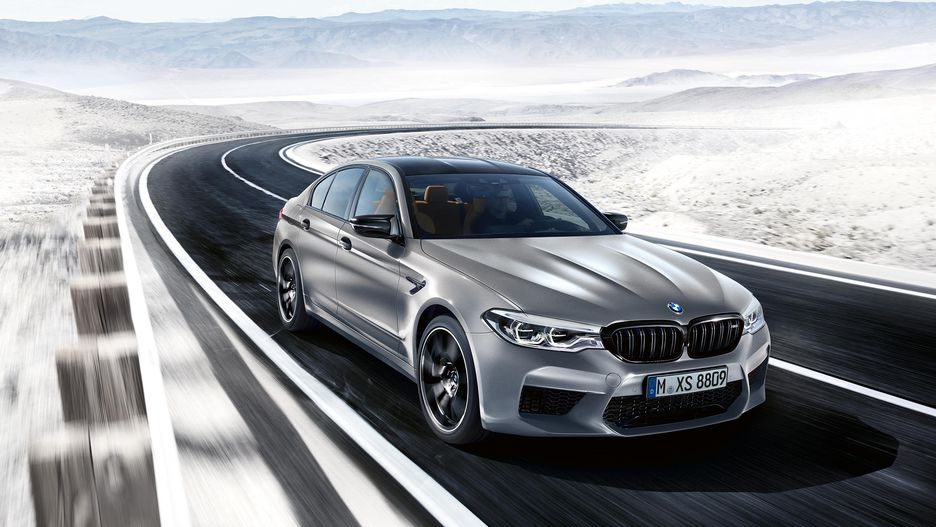 A new performance BMW model is on its way to drivers, and the 2019 BMW M5 Competition Sedan promises to be a truly unique and exciting driving experience. When it comes to precision and performance, the 2019 BMW M5 Competition Sedan sets a new bar in its class. Increased power, incredible response times, and an improved chassis mean drivers will be able to enjoy both the luxury of a sedan and the performance of a sports car in one vehicle.
Like 2018 BMW vehicles, the 2019 BMW M5 Competition Sedan was built with incredible care and attention by the sharp minds of BMW engineers. A 4.4-liter V8 engine produces 617 horsepower and as much as 553 lb.-ft. of torque - power that allows the sports sedan to go from 0 to 60 miles per hour in only 3.1 seconds, and achieve 124 miles per hour in less than 11 seconds. But it's not just speed that give the 2019 BMW M5 Competition Sedan its sports car feel: the drive unit is more firmly connected to the car's structure, allowing for incredibly fast responses in cornering and maneuvering. Inside, exclusive features like striped patterned seat-belts and model-specific floor mats make the feel of the luxury sedan extra special.
When it comes to combining comfort, elegance, and performance, it's hard to go wrong with BMW cars. Ellicott City, MD and other Baltimore area drivers who want to go straight from a daily commute to the excitement of the open road only have to wait a couple more months for the 2019 BMW M5 Competition Sedan. With production beginning next month, it won't be long until you can find this new BMW sports sedan here at BMW of Catonsville!