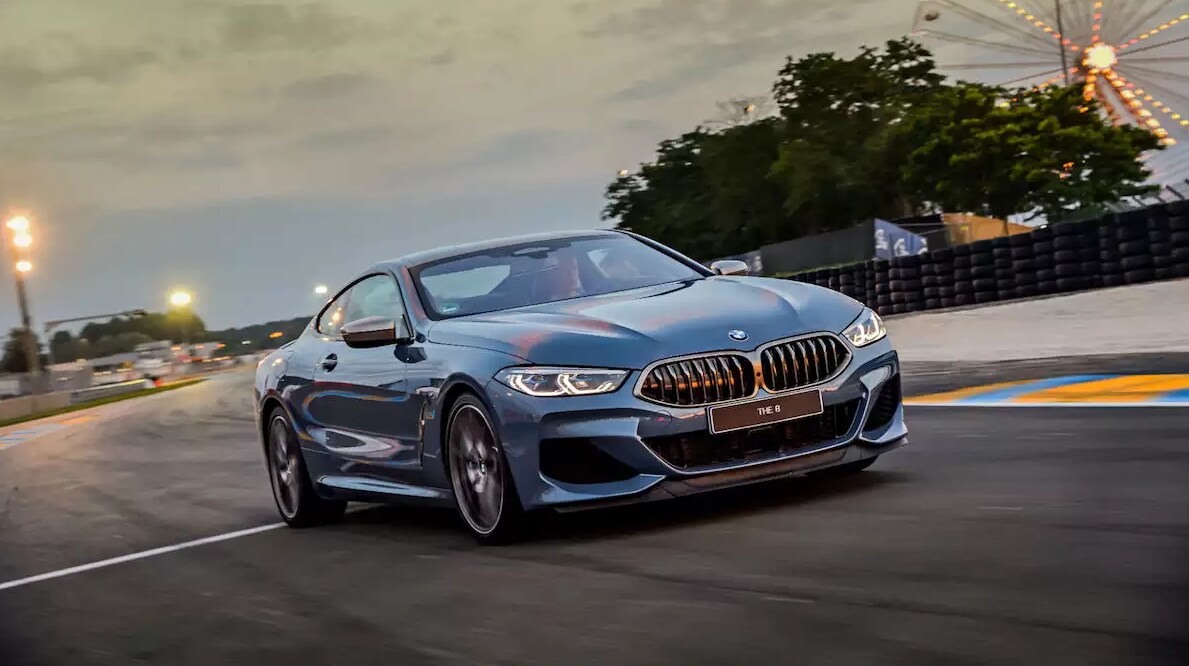 Going on sale in November of this year, the revived BMW 8-Series is causing quite the stir among BMW car enthusiasts.
After production ended on the BMW 8-Series back in 1999, there was always hope-backed questions about if and when the BMW 8-Series would be revived. For 2019, BMW is bringing the car back for its second generation, and the stunning coupe is said to be in production. After it was unveiled in mid-June, we've already had many BMW enthusiasts ask about the BMW 8-Series here at BMW of Catonsville, so we are happy to bring updates on the model as we get them.
The 2019 BMW 8-Series will be made at the same assembly line as the BMW 5-Series and 7-Series. For now, at least, the BMW 8-Series models being made are coupe body styles, but a convertible and Grand Coupe are rumored to be on the way. This will be the first production BMW that's being offered with an option carbon fiber reinforced plastic roof.
Ever since the debut, the main focus of the BMW 8-Series line has been the BMW M850i XDrive, but this is not the only version going into production. BMW is also going to offer a BMW 840d xDrive that features a 3.0- liter inline V6 turbodiesel engine that is rated at 320 horsepower.
There is a lot to be excited about when it comes to the new BMW 8-Series revival, which is why people can't wait to get it out. In the meantime, come to our dealership in Baltimore, MD so we can let you check out all of the new and used BMW cars you can take home today.