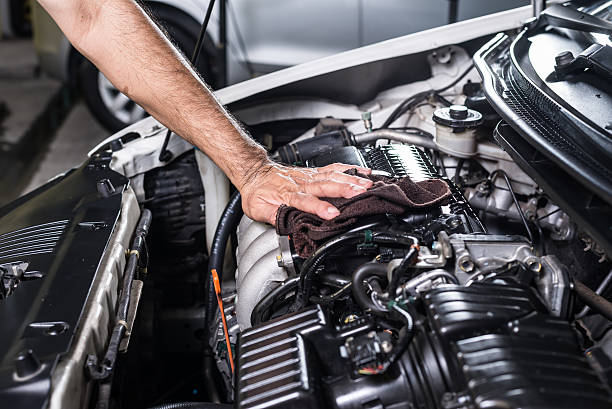 Here at BMW of Catonsville, we carry a wide variety of luxury BMW cars in our Baltimore, MD showroom. When customers visit our dealership looking to get behind the wheel of a new BMW, they often ask our team how the engine type will affect their driving experience. While there are many different engine types, determining the best type of engine depends on your driving preferences.
Engine types can vary dramatically and can mean different things depending on the engine makeup and the overall design of the vehicle. However, more often than not, BMW drivers must choose between a four-cylinder engine, a V6 engine or V8 engine. These engine types are categorized based on the number of cylinders they have. Typically, an engine with more cylinders like a V8 engine is going to offer far more power than an engine with fewer, like a four-cylinder engine. At the same time, an engine with more cylinders is going to require more fuel to power these cylinders. As a result, hindering fuel-economy.
That said, some vehicles have managed to encourage impressive performance out of a four-cylinder engine. Take the 2018 BMW 330i xDrive sedan, which offers a 2.0-liter four-cylinder engine. This BMW sedan offers turbo options, giving what would be a standard luxury sedan an extra boost to horsepower and torque. The turbo-4 option, for instance, offers 180 horsepower and 200 lb-ft worth of torque. Every driver is different, and as a result, some might find more satisfaction behind the wheel of a larger vehicle with a more sizeable engine.
No matter what kind of driver you are, our team at BMW of Catonsville will help you find the car that checks all of your boxes. We offer a wide selection of luxury cars in Baltimore and are pride ourselves on customer satisfaction. Visit our dealership today, and experience first hand, the class, and power of a BMW.