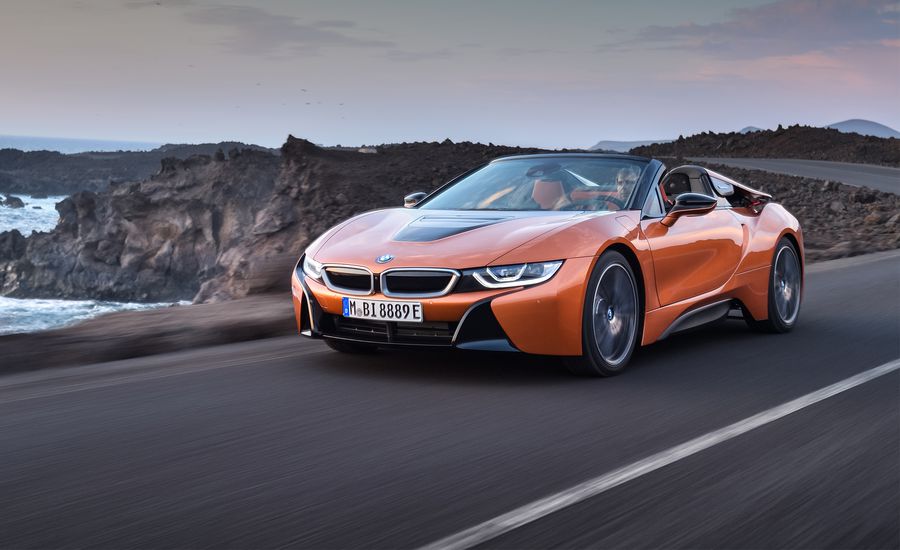 The 2019 BMW i8 Roadster is a unique car that's apart of the BMW i-family. The BMW i8 Roadster is a striking, all-electric supercar that was launched in 2013 as a derivative of a concept car that was revealed by BMW in 2009. The shape was considered to be risky by some, but it has turned out to have timeless looks that still look fresh for the 2019 year model, especially with the new, very modest facelift after taking a year off in 2018. You might not see one everyday on the lot at BMW of Catonsville, but it's a very important model since a lot of the technology trickle down to other BMW cars.
In the world of electric cars, the 2019 BMW i8 Roadster is one of the most talked about models out there. The lithium-ion battery pack provides 11.6 kWh of energy into the same storage space that used to be able to only store 7.1 kWh of energy. The roadster takes the design to a new level because it loses the hard roof lines that are seen on the coupe, and has an even lower roof line that has some extreme supercar proportions.
It comes with a power folding fabric top, two silver decor elements on the B-pillar, and the front hood has a new air shutter. The design was changed slightly from the previous model because the old design directed warm air flow to the cabin, which was improved for the roadster when the top is down. Two new colors are also coming. Otherwise, the changes have been kept to a minimum and biggest thing to celebrate is the model coming back after a one year hiatus in 2018.
Find out more about this model from our BMW dealers in Catonsville today!