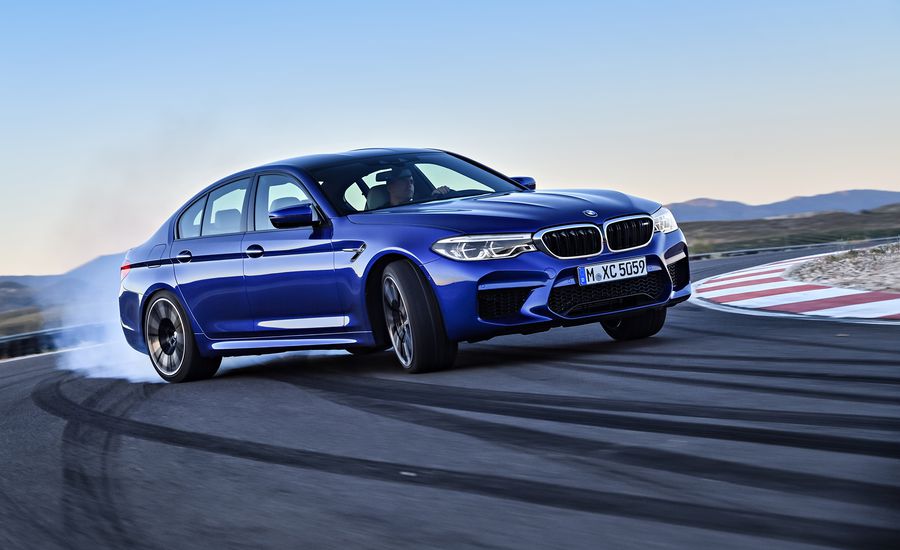 At last month's New York International Auto Show, one of the more prestigious auto awards was handed out. For those of us who had been eagerly awaiting this year's recipient, it was a big moment. For those of us who are already passionate about this year's crop of 2018 BMW vehicles, it was even better, because this year's winner of the World Performance Car Award is the all-new 2018 BMW M5!
The 2018 BMW M5 is a worthy recipient of the 2018 World Performance Car Award, to say the least. Marking the sixth generation of the BMW M5, the all-new model is faster and boasts more advanced technology than any BMW M Series model yet. Drivers can select between a 2WD and 4WD option, while still enjoying the abilities of the BMW M x-Drive intelligent all-wheel drive system. The 4.4-liter V8 engine uses M TwinPower Turbo Technology to produce more horsepower and torque than previous BMW M5 generations, boasting 600 horsepower and 553 lb.-ft. of torque. With power like that, it's already easy to see how the 2018 BMW M5 tops the list of this year's performance cars. When you add in the eight-speed M Steptronic transmission that handles all that power and an acceleration time of 0-60 mph in just over three seconds, the enthusiasm from the World Performance Car Award judges makes even more sense.
We know that performance cars aren't for everyone, but we're still excited to have this year's World Performance Car Award winner at our showroom. And whether you're ready for the 2018 BMW M5 itself or just want to enjoy quality engineering, you can find the right model for you when you ask us about purchasing or our BMW lease specials. Ellicott City, MD and other Baltimore area drivers can find the best in performance cars, luxury, and more here at BMW of Catonsville.