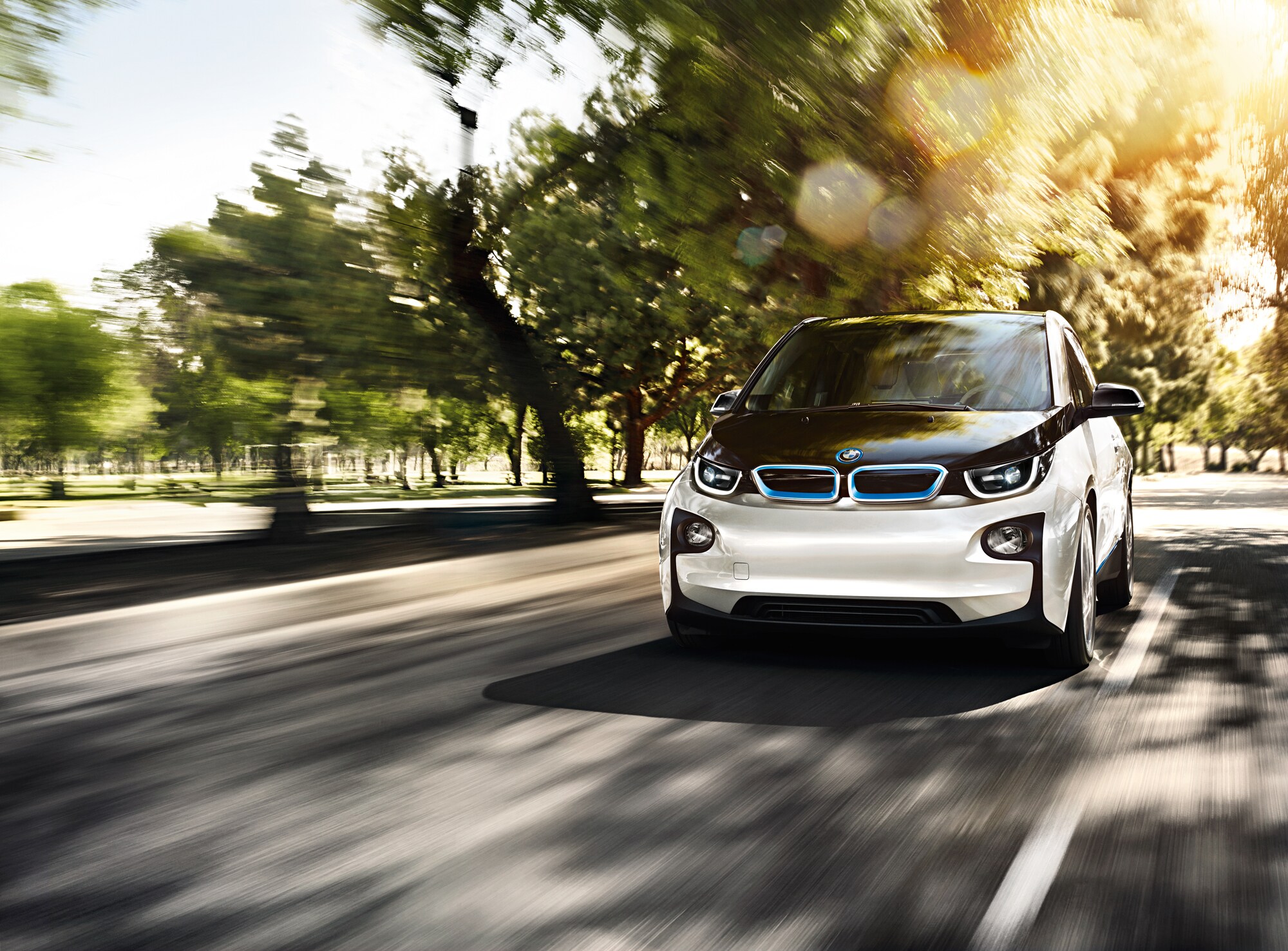 We've learned a few things after years of experience as your new and used car dealer. Maryland drivers have shown us that they have high standards for their vehicles, but also high standards when it comes to being conscientious about the environmental impact of their cars. Luckily, thanks to the equally high standards of BMW automakers, it's easy to find a vehicle that offers both a great driving experience and a low impact on the environment.
The BMW i Series is the perfect way to get a car you'll enjoy while keeping it eco-friendly as well. Families can find the space they need for carpools and commutes in the 2018 BMW i3, a fully electric model that has it all. On a full charge, the BMW i3 can take you over a hundred miles, giving you plenty of juice for all your running around. But you'll also get impressive performance and drive experience, including an acceleration of 0 to 70 miles per hour in just over 7 seconds.
For those who don't need the space of a BMW i3 but want all the excitement of a sportier ride, the 2018 BMW i8 Coupe and BMW i8 Roadster give the full sports car experience. Boasting 369 horsepower and a 0-60 miles per hour in 4.2 seconds, the 2018 BMW i8 not only drives like a sports car, it looks like one. The sleek exterior design includes scissor doors, sweeping silhouettes, and the appearance of forward movement even when standing still. The 2018 BMW i8 is an impressive sports car in its own right, with all the environmental benefits of an electric car.
There's no need to choose between protecting the environment and getting the car of your dreams. With models like the 2018 BMW i3 and 2018 BMW i8, you can get an electric car with all the excitement of a sporty model and the best of luxury cars. Baltimore drivers can find a car that's good for the environment and themselves here at BMW of Catonsville.